NetSpeed Indicator v1.7.3.1 [AdFree MOD] [Latest]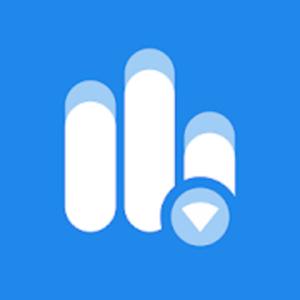 NetSpeed ​​Identifier
Real-time internet speed monitoring + Speed ​​test + status bar indicator + data statistics.
* The best tool on the market
* Fastest and fastest
* Easy access to bandwidth speed and usage
* Fully customizable speed indicator
– NetSpeed ​​Indicator is a simple, compact network tool with useful features that allow you to find your download and upload speeds, check ping, analyze and find devices connected to Wi-Fi, test speed and much more.
Check the current download / download speed directly from your status bar, notification or in the app yourself.
Since Android doesn't display the network connection statistics on the screen, you can't see the current Internet bandwidth used for download and download.
You can track live network details of any type of network (2G, 3G, 4G, 5G, Wi-Fi)!
Net Speed ​​Identifier also contains other functions:
– Speed ​​test – The most accurate test test
– Check current usage and monthly data usage and Wi-Fi usage for both sent and received bytes.
– App statistics – Location data test and WiFi usage for a selected time period.
– Floating widget – A floating bubble (and expandable to tap) showing the current upload / download speed.
– Wi-Fi Analyzer – Check more information about your available Wi-Fi location (SSID, BSSID, signal strength, MAC, ID, frequency and much more).
– Ping test – Check PING anywhere (automatically by google.com), and find min, max and ping in the middle, including packet loss.
– Find devices – Find all devices connected to your Wi-Fi, get information about them.
Available for app removal ads:
– Disable 24h ads
– Disable 1-week ads
– Disable 1-month ads
– The app is very new so there will be many features, just keep supporting me. The app is often one of the best of both worlds.
Our current to-do list is too long.
– I listen to user suggestions and try to use them as quickly as possible. 90% suggestions are actually available. See the links below to find out more.
What's new:
v1.7.3.1
– Fixed problem with background change (dependence on materials used)
v1.7.3
– Updated UI
– Fixed problem in usage bar (application statistics)
– Adjustment does not update used bandwidth (app statistics)
– Enhanced access to the corresponding banner
– Updated device availability
– Fixed minor issues in WiFi analyzer
– Updated cables
– Updated dependencies
Downloads